The company
Sumo Didactic S.L. is a specialized company in product designs and manufacturing for psychomotor education and child safety.
Since 1990 the company Sumo Didactic S.L. has been very present in the sector of the school, kindergarten and sports centers, a continuous manner and with a clear objective: to understand the needs of the customers with high-quality products, attractive designs, and competitive prices. The possibilities of participatory games are unlimited.
The characteristics of flexibility, strength, lightness, and safety of these elements make them suitable for nurseries, schools, special education centers and sports centers that find in them their best tool. The guarantee of our products is 2 years in normal conditions of use.
All products comply with the most demanding quality controls and safety standards in our sector required by the European Union.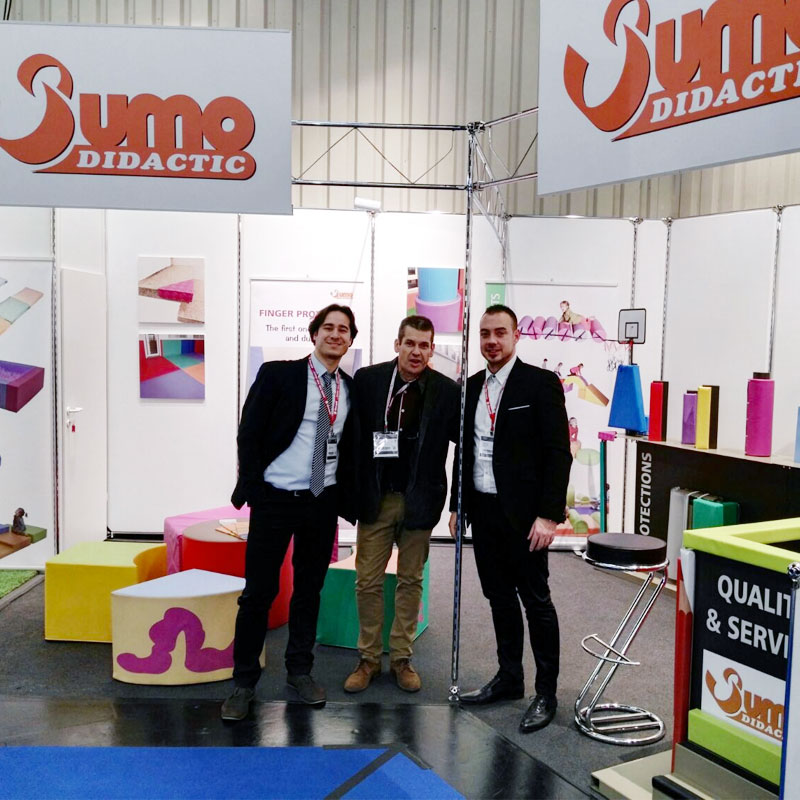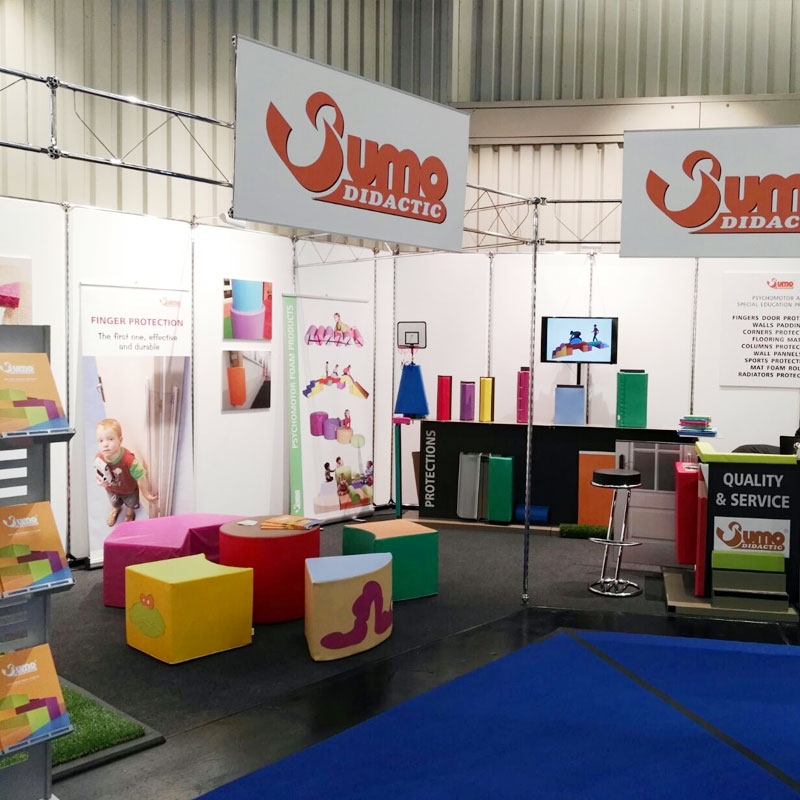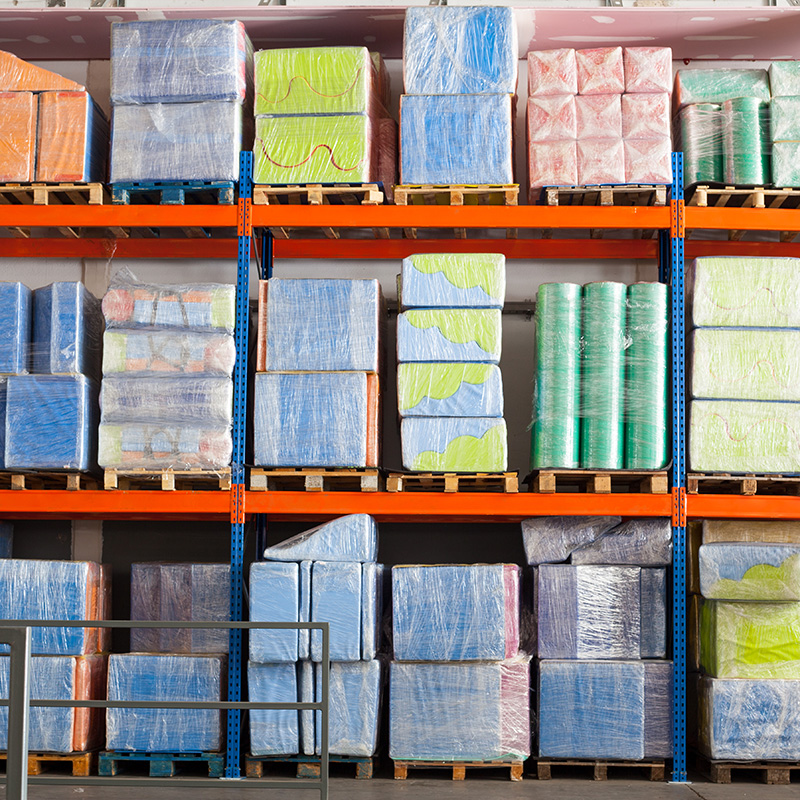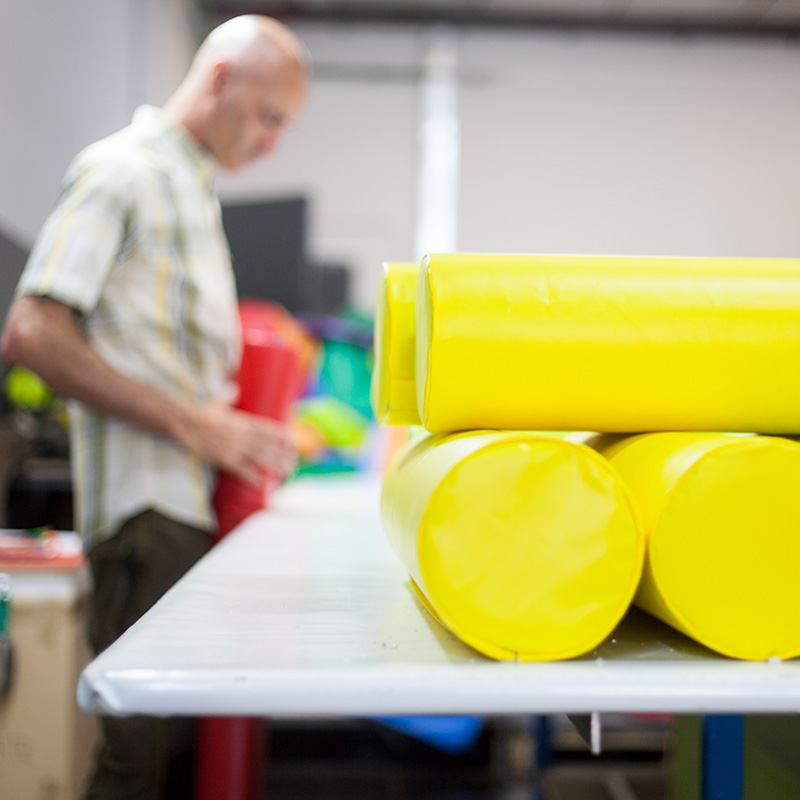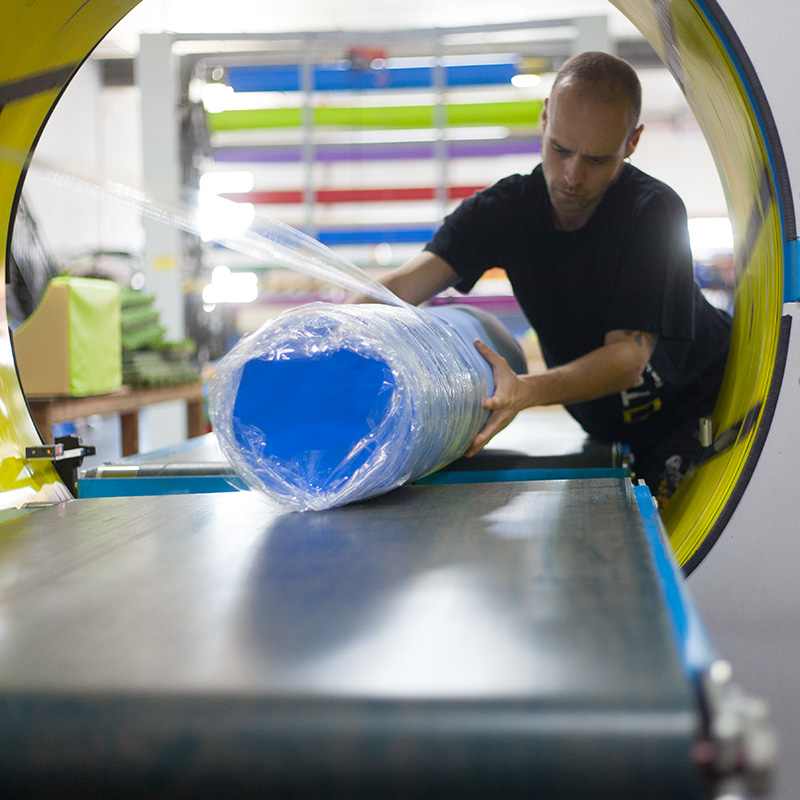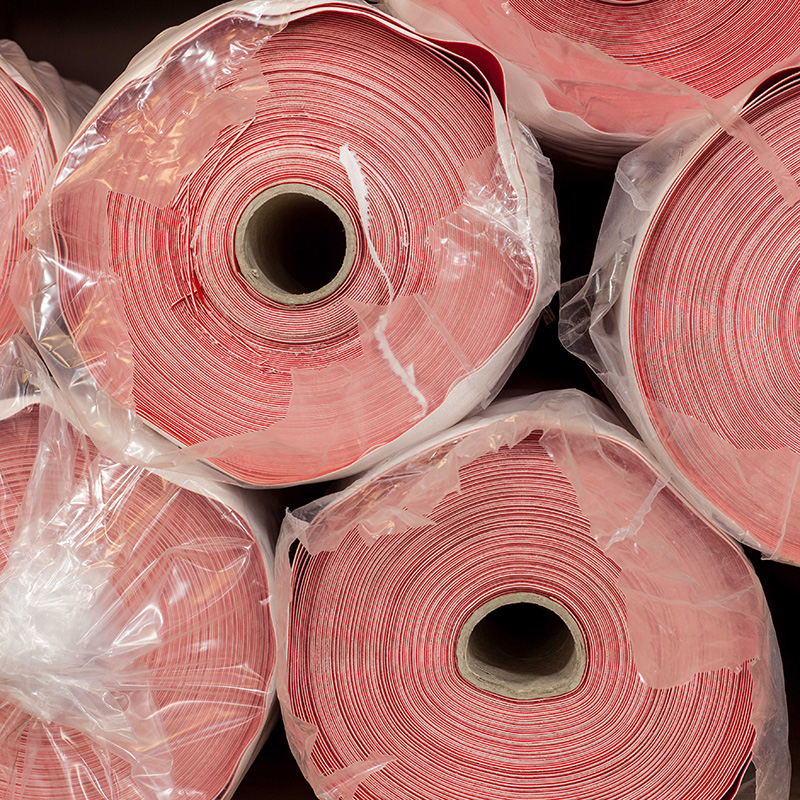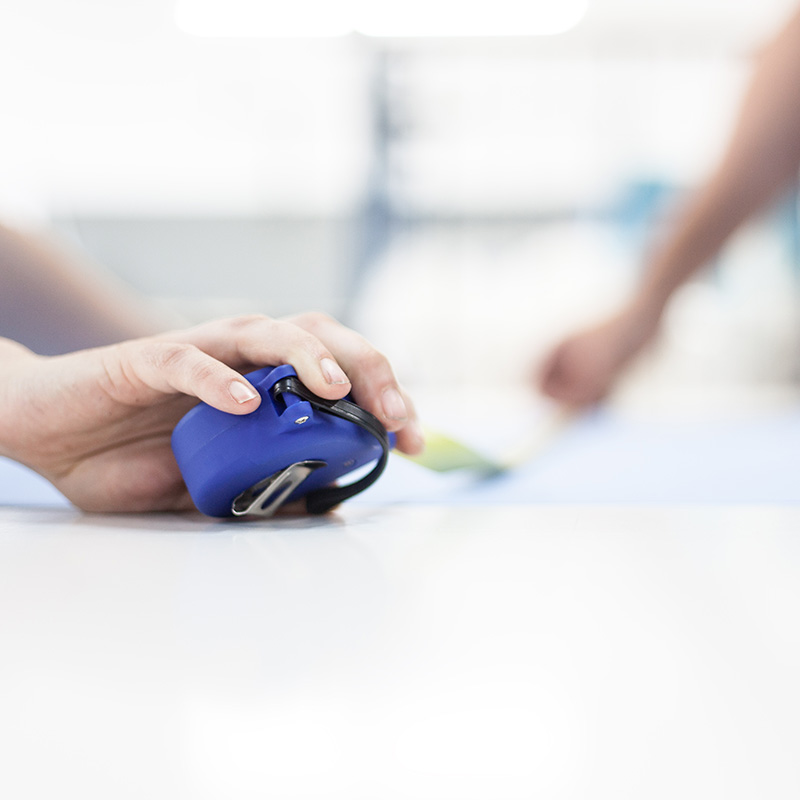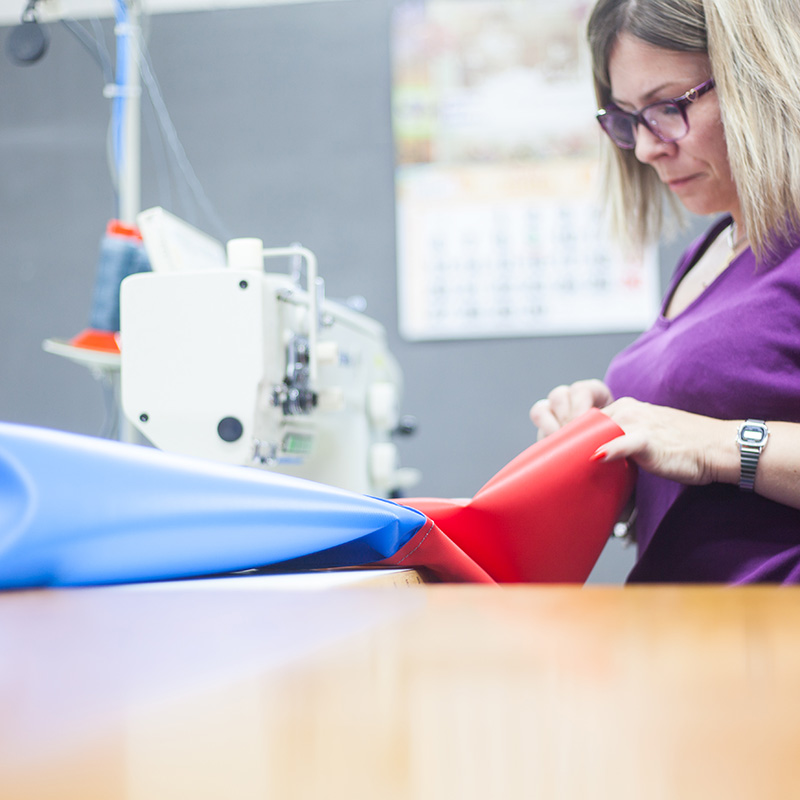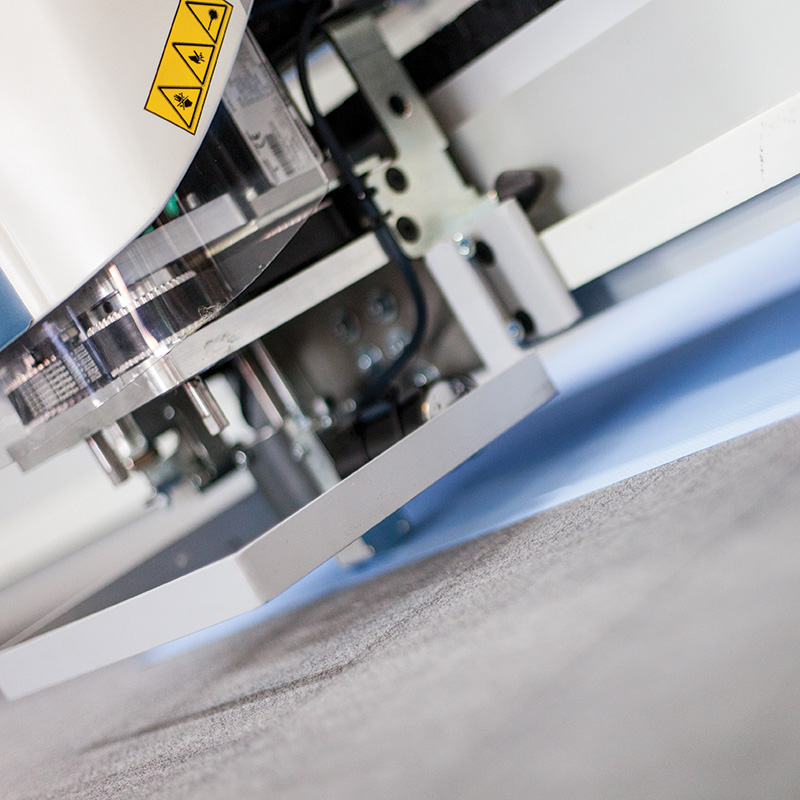 Commitment to quality standards
Safety
The manufacture of our products complies with the production control. In this way we comply with the European regulations on safety of our products based on the standard UNEEN71 (Physical and mechanical properties, flammability, migration of chemical elements) and the respective market CE.
Quality
Also the quality of all our processes are controlled with the implementation of the UNE - EN ISO 9001. This ensures that technical, administrative, and human factors are in line with the quality requirements of our customers.
Environmental Involvement
In the same circumstances we are supported by the implementation of a system of environmental management under the international standard UNE - EN ISO 14001. In Sumo Didactic, we comply with the most demanding quality standards in production, its processes and the minimization of the environmental impact.
Certificates
All Sumo Didactic's products have been designed based on the different tests that have been carried out over a minimum period of 6 months in our collaborating centers. It was a pleasure to work together with all the teachers of these institutions and their know-how contribution for the improvement and innovation of our products.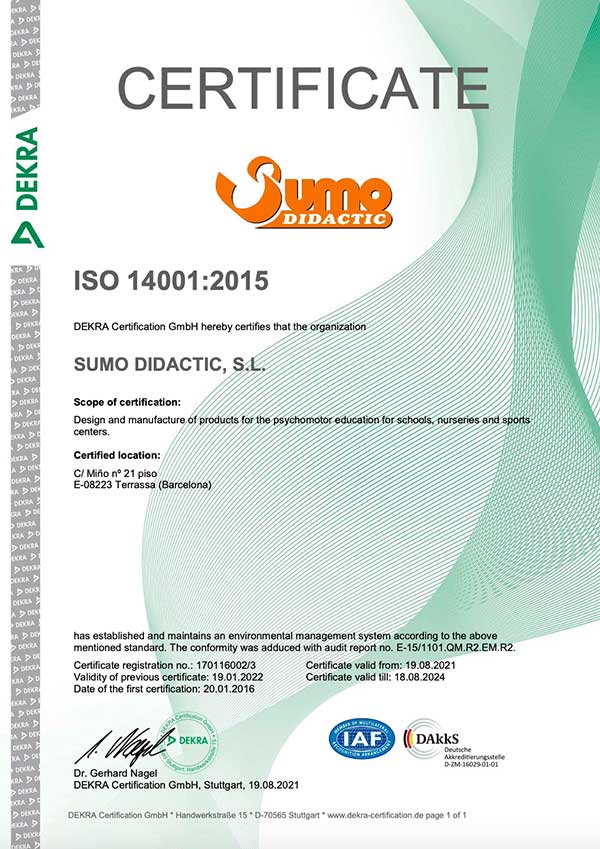 Materials
SUN EXPOSURE
After exposure for a total of 309 hours, which would be approximately equivalent to about 2.5 years, the result is excellent according to tests performed in a certified laboratory.
CLEANING
Wash with mild soap and water
Rinse with clean water
Dry with soft cloth
FOAM
Technical qualities of the foam we use in our products:
Both the foams of polyurethane as polyethylene are standardised foams and comply with the standards more stringent European regulations, both technical and environmental.
FABRICS
The woven vinyl we use for the manufacture of our products are designed to meet the highest requirements of the modern market.
Antimicrobial protection
Antibacterial protection
Antifungal protection
High Abrasion resistance
Resistance to perspiration and human Saliva
Resistance to urine
Resistance to blood
Total weight: 620 gr/m2
Thickness: 0, 5 mm. 1 mm.
It meets regulations REACH
Fire-retardant material classification m2
It meets regulations EN71-3, toy safety